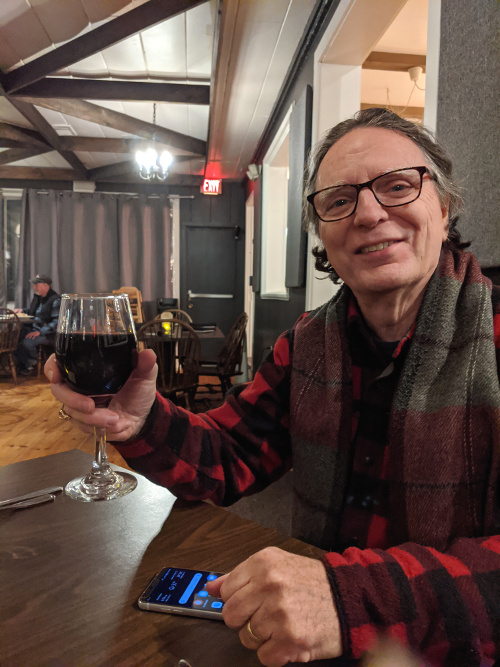 Hi, I'm Peter Rose, Founder of Longwood Currency Trading, and welcome to LCT Blog Post 05/09/20 — FOREX Currency Trading For Adults 21 to 34.

Why a FOREX trading post specific to just the 21 to 34 age group?

Let me preface this discussion with the following: I'm 70 years old as I write this in 2020 with a 40 year business and investing background. So I have a unique perspective that you might be interested in paying attention to — even if your 50 or above.

I retired a millionaire from my real estate investing, not from savings from my 33 year career as a senior software engineer. I stumbled onto the FOREX markets in 2007, and have been actively studying them since.

As you no doubt know from my overall story, it cost me $50,000 to finally discover that I was approaching trading the currency markets as something complex because everything I'd done in life before that required complex analysis to resolve. It took me that loss to understand how to turn that around.

Not wanting to reload my account fully until I was sure I could be consistent, I traded 1 mini lot at a crummy little $1.00 per lot with a $1,000 account size for a long time. I made it my goal to be absolutely, positively certain I could be consistent with that small account by the time I sold my last property and could refund my account.

Before I did that, I had to be certain that my process was — as Marisa Tomei in the 1992 movie, My Cousin Vinny put it — "It had been calibrated by top members of the state and federal Departments of Weights and Measures, to be dead‐on balls accurate."

What surprised me is that I figured all of this out — to "dead‐on balls accurate" — in about 15 minutes (no, really, in just about 15 minutes), though it took another 2 or 3 weeks for me to fully believe it.

So... what's all that got to do with FOREX trading for 21 to 34 year olds?

Thanks for bearing with me here.... I started my real estate investing when I was in my mid 20s. I was hungry for it. I learned everything I could by almost living in the office of one of my karate students who was a real estate broker. I listened to not only how he made deals, but why.

In a very, very short period of time, I stepped up to the table, emptied my pockets with every dime I had, and purchased my first of many properties. And I did it not only with full confidence of success, but also with full readiness to deal with any issues that might come up.

I was able to do this correctly because of my martial arts study — about 5 years in at that point. One particular passage from the ancient Chinese reference The I-Ching, The Book of Changes, impacted me tremendously, not only then, but continuing to this day:
I believe that it's easier for someone 21 to 34 to ignore someone who they perceive may have been responsible for some adverse consequence to occur for them, but rather "...seeks the error within himself, and through this introspection the external obstacle becomes for him an occasion for inner enrichment and education."
That's an historical reference to the modern version voiced by legendary speculator Jesse Livermore: "The only way you get a real education in the market is to invest cash, track your trades, and study your mistakes."
If you're in that 21 to 34 age group, it's probably really hard for you to grasp just how difficult that whole concept — of having the courage to make a mistake that could cost you significantly to learn what not to do — is to comprehend by someone who's, say, 50 or 60 years old.
And it's not because an older person has gone 'soft'. It's simply because that older person has lost before but never had the tools to look objectively enough at the loss to learn from it. To them, unfortunately, it's just a loss.
Losses are harder on an older person. Many have big mortgages, or car payments, electric bills, insurance, real estate taxes, or huge rental obligations not to mention survival basics of food, medicine, heat, etc.
It's astounding, but a recent (2019) study warned that 40% of Americans — A-mer-i-cans — could not come up with $400 for an emergency expense! That's crazy scary!
If you're 21 to 34 and lose your job, or some money, you're more apt to be able to shake it off, pull it together, and take another run at it. Unfortunately, that's not the case for many older folks.
So, what's wrong with me then? I'm 70 years old, and can still push it all to the center of the table against the best of them. Why?
Well, it's simply because I am not fearful of change. My martial arts Master, S.A. Brock, taught me way back in the mid 1970s that —
So, if you're in that age group of 21 to 34 where that sort of wisdom resonates with you, then all you have to do is find someone older who gets this, and is willing to mentor you.
You can do this so much easier than an older person because you're in that age bracket where it's more palatable to envision success in doing it because you are willing to do the study to find out how to put that all together into your trading.
But you have to be careful here....
There's a great Chinese proverb that talks about this within the context of Nature itself. It directs your attention to the edge of a high cliff overlooking the vast expanse of the ocean, and to the mighty oak tree at its edge. Next to the oak is small willow tree.
A terrible storm surges against the cliff, but no matter how massive and strong the oak tree, it is no match for the wind, and is splintered.
The willow, however, merely bends to the storm, allowing it to pass, and then springs back, ready to greet the rising sun of the new day.
And so, if you're 50 or older, don't be like that f'n oak tree! That goes for you younger folks as well!
All you have to do, regardless of your age, is to be willing to rise above your fears is to "...alter the way that you think."
You can do this. Yes, you can, but you will have to put all of those years of negative connotation to risk and loss aside, and be willing to simply embrace a different set of rules.
And, unfortunately, if you're 'older', and not really open-minded about all of this, it's going to be difficult for you to take this mentoring advice from someone who's 21 to 34.
Why? Because you see the flexibility that they have in relation to your own, more complex life, and feel that they couldn't possibly understand what you're going through to be able to help you.
To beat that, you've either gotta really, really be willing to "...alter the way that you think," or you're going to have to find an older person you can relate to.
But what you can't do — regardless of your age — is push your way against any of this stuff because you'll just end up being another splintered oak tree....
And listen up here for those of you in that 21 to 34 age bracket: The fact that you're 'younger' is no guarantee that you are inherently like the willow which "...merely bends to the storm."
It's not quite that easy.
You must embrace the power of the market, the dog, and accept the fact that you, as a retail trader, are just the tail being wagged. You can not win against the market. No one can, anymore so than that oak tree can overcome the power of Nature.
As traders, we need to become students of Nature, to look beyond what we think, to that which is real.
The laws of Nature, as well as those of mathematics and physics, dictate that you can not win with force against a greater force, but that you can win by being flexible in your thoughts and actions.

To my martial arts students, I teach that you must meet force with flexibility, not more force because there is always someone, or something, more forceful than you.

Regardless, you're going to need someone to mentor you — to shine a light down the dark, rock strewn path of trading so that you don't make the same mistakes the mentor did to learn.

You needed someone to teach you how to drive a car, so why wouldn't you need someone to show you how to trade?

Beats me, but the statistics from a major FOREX broker over 43 Million client transactions show that 90% of folks who open an account lose 90% of their money in 90 days.

Just why do you think that happens?

And even better, think about this: If 90% of folks who open an account lose 90% of their money in 90 days, then that means that 90% of their account is being won by only 10% of the folks who know what they're doing!

That's called opportunity to me!

So, if you're in that 21 to 34 age group struggling with your trading, know that you have an advantage in all of this, though you'll have to be willing to do the work to learn.

And if you're 50+ all you have to do to pull even with that younger group is to simply "...alter the way that you think."

Trading in itself is not complex. It's stupid simple.

It's only you, the trader, that makes it difficult: either because you think it should be difficult — as was the case with my own experience — or because no one has showed you how to "...alter the way that you think."

I made over a Million Dollars in real estate, and I see no reason I can't do that trading currencies.

Could you make a $1,000,000 from your trading?

I... don't... know....

Why don't you try?


Thanks for taking your time to read this post,
peter



P.S. — You might find the following video on my YouTube channel for Longwood Currency Trading that also addresses these issues interesting as well: